Ocean City is home to numerous fitness facilities and programs including the Aquatic & Fitness Center located in the Community Center. The Aquatic & Fitness Center is a multi-faceted facility that encourages people of all ages and fitness levels to participate in programs that help to promote good health. The center has a 25-meter pool, strength and cardiovascular equipment training space, an exercise studio for aerobics, yoga, Pilates, Tai Chi, and martial arts, indoor cycling, personal training, racquetball court, child-care, and youth programming spaces. The Ocean City Aquatic and Fitness Center has something for everyone in the family.
Check Out Our New Operating System: OCNJ.RecDesk.com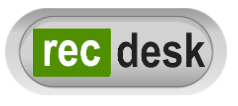 Active Members: Please go to ocnj.recdesk.com to confirm your contact information and family members were successfully migrated to your new account.
Your new login is your email address and you must hit 'recover password' to create a new password for RecDesk.
If you have an issue, question, or need assistance throughout this process please contact the Aquatic & Fitness Center at 609-398-6900 or email dloggi@ocnj.us
 
Online reservations for gym sessions and exercise classes at the Music Pier are now open. Click on "Programs" at ocnj.recdesk.com to reserve a time slot.
Online reservations for pool exercise, lap swim, and recreation swim will open on January 15 for sessions on January 16  and beyond. Until January 15, please call for reservations at 609-398-6900.
If you need to cancel any reservations for the pool, gym, or classes. Please call the Aquatic & Fitness Center for further assistance at 609-398-6900.
New March & April Indoor and Water Class Schedule: Click Here
How to Make a Reservation: Click Here
Hours of Operation: Click Here
Membership Rates: Click Here
For program information - Check out the programs page
Please read prior to returning - COVID-19 Waiver
What to expect when you return to the gym - Click Here
What to expect when you return to swim - Click Here
What to expect when you return to classes - Click Here
 (No Child Care/No Swim Lessons)
Virtual classes will be also available as well. Click Here 
Renewals now accepted (must have been a past member) Credit Card Only - Monthly, Quarterly or Annual Memberships
(Due to COVID restrictions, capacity limitations, and limited offerings for our existing member base, no weekly, daily or guest terms.)
Have Feedback, Comments, and Questions? Click Here
Location:
1735 Simpson Avenue
Ocean City, NJ 08226
Temporary Hours: M-F 5AM - 8PM, Sat & Sun 8AM - 5PM
Holiday Hours: Click Here 
Contact Information:
Front Desk 609-398-6900