Government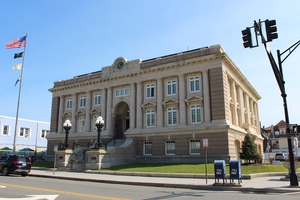 The City of Ocean City was incorporated March 25, 1897. Since July 1, 1978, the City has operated under the Mayor-Council form of government pursuant to the Faulkner Act, Chapter 69A of Title 40 of the New Jersey Statutes.
This form of government provides for election of a mayor and seven council members. Three council members may be elected at large and four are elected by wards; and serve four-year concurrent or staggered terms.
The Council powers consist of:

• Adopting Resolutions and Ordinances.
• Reviewing, revising and adopting the municipal budget.
• Authorizing the debt and borrowing of money for capital projects through bond ordinances.
• Levying taxes.
• Working with the Mayor and Administrative branch of the government in establishing and implementing municipal policy.
Please view our online City Council Meeting Calendar (includes agenda, agenda packet, approved minutes and video links)
Archived City Council Minutes and Agenda Packets 
City Ordinances and Municipal Code