Pickleball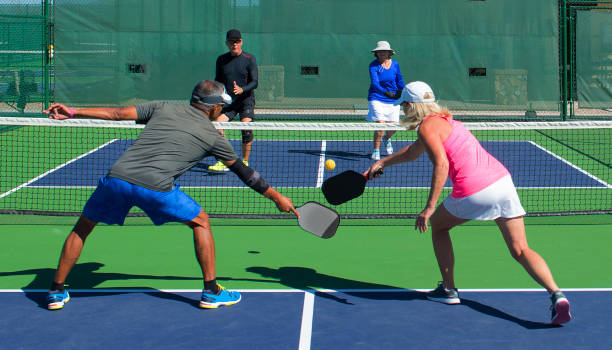 Location: 18th Street and Haven Avenue, 12 outdoor courts
Pickleball is a fun game that is played on a badminton court with the net lowered to 34 inches at the center. It is played with a perforated plastic baseball (similar to a whiffle ball) and wood or composite paddles. It is easy for beginners to learn, but can develop into a quick, fast-paced, competitive game for experienced players.
Hours of Operation:
Memorial Day through Labor Day (for fee).
Starting at 7:30 a.m. to Sunset
 
Cost:
Annual Pass: $50
Weekly Pass: $15
Daily Pass: $5
 
Pickleballs can be purchased at 18th Street for $2.
 
For more information, call 609-525-9307.