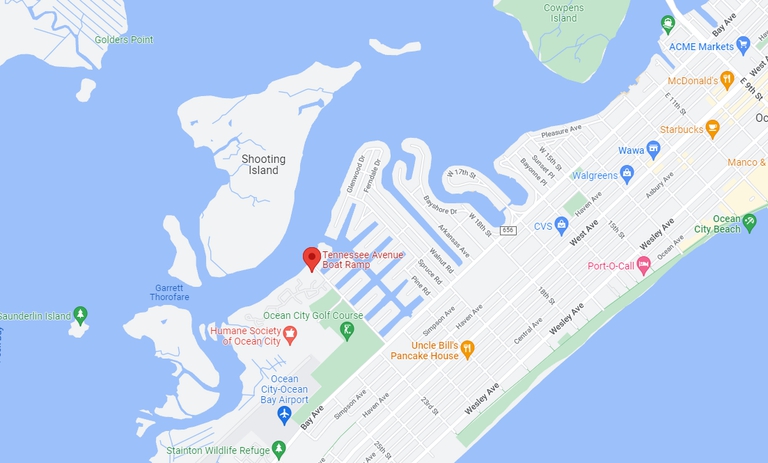 The City of Ocean City maintains a public boat ramp at the end of Tennessee Avenue. Concrete ramps provide adequate depth at low tide, and an adjacent lot provides parking.
OCEAN CITY MUNICIPAL RAMP
Tennessee Avenue and the bay
Ocean City, NJ 08226
609-525-9223
Coordinates: 39 16.234', 74 36.234'
HOURS OF OPERATION
8 a.m. to 4 p.m. daily through June 30, 2022.
BOAT RAMP FEES
2022 season fees effective 6-1-2022:
Daily Pass: $12
Weekly Pass (w/o reserved parking): $70
Yearly (season): $120
Second Pass (season): $65
Commercial (season): $350
SEASONAL APPLICATION FORM
Please complete form and submit with payment at the Tennessee Avenue Boat Ramp office during hours of operation: 2022 Seasonal Application Form.
OVERNIGHT PARKING FOR BOATS ON TRAILERS
The Ocean City Municipal Airport (2600 Bay Avenue) provides limited parking for boats on trailers.. Stays are limited to two weeks, and no commercial vehicles are permitted at any time. Please complete this Parking Permit Form
and return to kdavies@ocnj.us and tdwyer@ocnj.us.