Beach Replenishment Update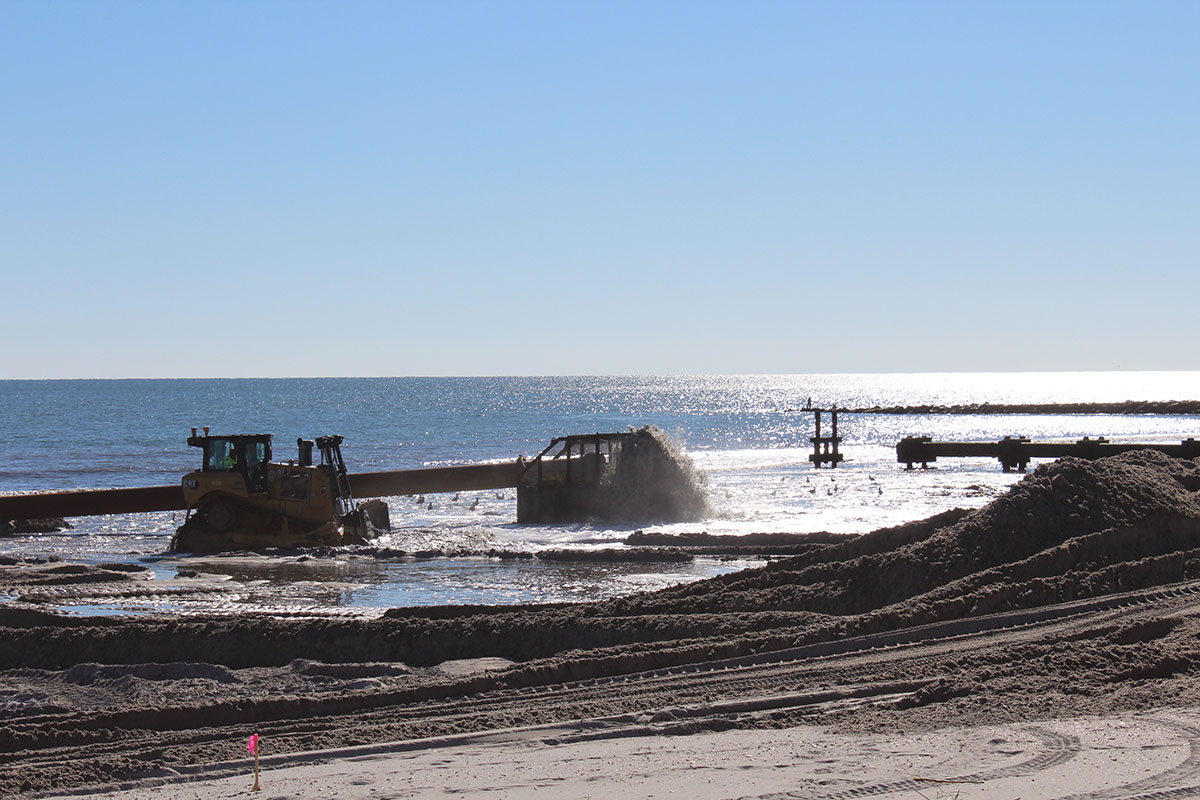 The federal Army Corps of Engineers is in the midst of rebuilding Ocean City beaches. This is the 10th renourishment project for the north end of Ocean City since our 50-year agreement with the Army Corps began in the early 1990s.


LATEST UPDATE
As of Friday, Jan. 27, 2023, sand-pumping operations are approaching 11th Street. Beach access is currently closed at Ninth Street, in front of Ocean Colony (mid-900 block), 10th Street and 11th Street.  Access to 1,000 feet of beach surrounding the work area will be restricted at any time as work moves southward toward 14th Street. 
 PROJECT FACTS 
 When: Staging work began in early November 2022 and sand-pumping operations began on Nov. 21, 2022. Completion of the project is expected by mid-February.
 Where: Beaches between Ocean City's terminal groin near Seaview Road and the area around the 14th Street Pier.
 Who: Great Lakes Dredge and Dock Company is the contractor for the job.
 What: Ocean City beaches will receive 1.5 million cubic yards of sand to rebuild eroded beaches. We will exercise an option to receive additional stockpiles of  sand to be available for use after the completion of the project. 
 Why: The projects are designed to protect coastal property. 
 How: The dredge Texas will be stationed at a borrow area near Great Egg Harbor Inlet and will pump sand through a pipeline that lands at St. Charles Place. The first phase of the project will work progressively northward from St. Charles Place. When that work is complete, the project will turn southward from St. Charles Place to 14th Street.