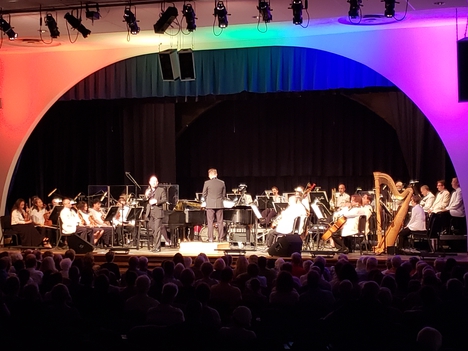 Tickets for the 2021 Ocean City Pops season are on sale now. For complete information on how to order tickets online or in-person, please visit www.ocnj.us/boxoffice. 
The 2021 schedule includes the following shows. All shows are at 7:30 p.m. at the Ocean City Music Pier unless otherwise noted.  
July 3: Free outdoor concert at Carey Stadium (between Fifth Street and Sixth Street at Boardwalk) featuring patriotic favorites.
July 11: Pops favorites will performed in two shows at 7 p.m. and 8 p.m. at the Music Pier.
July 18: Hollywood Hits
July 21: The Music of Simon and Garfunkel
July 25: Broadway
Aug. 8: RESPECT - Tribute to Aretha Franklin
Aug. 15: Pops with Michael James Scott
Aug. 18: Pops with Hugh Panaro
Aug. 22: AVA Superstars - Opera to Broadway
Aug. 25: Symphony Night at the Pops
Aug. 29: Pops with Kimber Sprawl
Sept. 1: Star Wars & Beyond - John Williams (postponed until Thursday, Sept. 2)
Sept. 5: Our Three Tenors
Sept. 11: The Doo Wop Project
Sept. 18: Pops with Eryn LeCroy
The Ocean City Pops will join the Ocean City Theatre Company for six performances of "The 25th Annual Putnam County Spelling Bee" Aug. 9-13 at the Bill and Nancy Hughes Performing Arts Center at Ocean City High School.