125 Years of Ocean Lifesaving
Ocean City takes great pride in the level of professionalism expected from each employee which has earned the Ocean City Beach Patrol a reputation of excellence. The reputation started over a hundred years ago as the city is rich in Ocean Lifeguard history dating back to the 1800's. According to Fred Miller, a local historian, published author, and prior member of the OCBP, the history has been documented from the very beginning of the inhabitance of the island.In 1879, only four buildings existed on the island: three U.S. Life-Saving Service Stations and the home of the Parker Miller family. Mr. Miller was an agent for the marine insurance companies, which hired him to report shipwrecks in the area. The insurance companies hoped to deter people from scavenging from the shipwrecks.
Within 20 years, Ocean City had grown into a major seaside tourist destination. As its popularity grew, so did the attraction for bathers in the ocean waters. By the late 1890s, several drownings had occurred. The local newspapers and businesses called for the city to hire men to protect the bathers. A few men were already serving as lifeguards, most notably Joseph P. Krauss, who patrolled the surf in front of the large hotels. His only remuneration came from donations by grateful bathers he had rescued and from benefits held at the end of summer on his behalf.
In 1898, the city hired three men, Joseph Krauss, George Lee, and William Scull, to patrol the surf and to assist bathers when needed. Krauss was named captain of the lifeguards, a position he held until the spring of 1910. The lifeguards were paid $40 per month and worked each day from 9:00 a.m. to 3:00 p.m. Ocean City was the first municipality in Cape May County, and one of the few in the country, to pay for bather protection. Alfred R. Smith, who became a paid lifeguard in 1899, succeeded Krauss as captain in 1910.
In 1920, the city hired former member of the U.S. Life-Saving Service Jack G. Jernee as captain of the lifeguards. He is credited with building the Ocean City Beach Patrol into one of the finest lifesaving squads in the country. Thomas A. Williams, a lifeguard since 1922, took over as captain when Jernee joined the navy in the summer of 1942. Under Williams, the patrol increased greatly in the number of guards and the number of beaches protected. George T. Lafferty, a former member of the Ocean City Beach Patrol and a retired Navy man, was appointed captain when Williams retired in the spring of 1962. Under the recent leaders, the Ocean City Beach Patrol has continued to grow and has continued its excellent record of bather safety.
Much has changed since Joseph P. Krauss left his footprints in the sand of Ocean City, but not the lifeguards' dedication to bather protection.
Ocean City Beach Patrol
550 Asbury Ave. Ocean City, NJ 08226 (Mailing Address Only) Email: OCBP@ocnj.us
OCBP Headquarters (1st Street & Beach)  609-525-9200   Zone 1 - 1st Street & Beach 609-525-9205   Zone 2 -12th Street & Beach 609-525-9203  Zone 3 - 34th Street & Beach 609-525-9204  Zone 4 - 59th Street & Beach Station 609-525-9207  OCBP Boat Shop - 46th Street & West Avenue 609-525-9208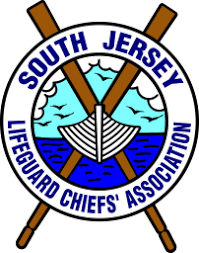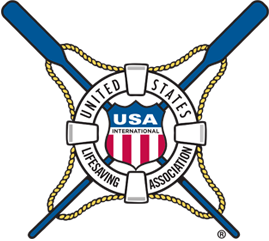 CERTIFIED AGENCY