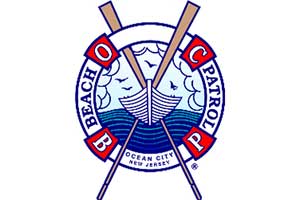 The Ocean City Beach Patrol's annual tryout for new lifeguards will be held on June 4, 2022. In the event of inclement weather, the tryout would be pushed to June 5.
This year's competitive test will include a 500-meter ocean swim, a 300-meter ocean paddleboard, a one-half-mile run, a 500-meter erg and a surf dash. All candidates also must complete an interview.
Candidates must be at least 16 years old and complete a physical examination before the tryout.
All applicants are encouraged to start training now. Rookie school clinics for applicants will be held May 21, May 28, May 30, May 31, June 1 and June 2.
For further information on how to apply and to sign up for updates: www.ocnj.us/ocbptest.