Flood Warning Systems
Emergency advisories and weather information can be obtained by tuning to Ocean City's Local Emergency Management station. 1620 AM or go to www.ocnj.us/OEM, Comcast Cable Channel 97 or a weather radio. You may also check the City website home page www.OCNJ.us. Emergency flood warnings will be disseminated through the use of the emergency information system any time the National Weather Service issues a flood warning.
The "Code Red" emergency notification system combined with our other emergency alert methods, is designed to get emergency messages to you the public, quickly and effectively. You can get more information on this by going to the OC Emergency Management website and following the "Code Red " link.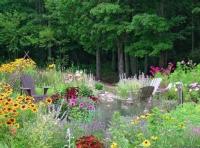 Tune in to Ocean City's Government Access Channel 97 for a continual list of information as well as emergency information. City Council and Board of Education meetings are also aired. Tune in to OCTV-97 on your Comcast cable system.
Tide and Flood Level Predictions

Weather Links